Maximize Your Results With The Slow-Motion Strength System In Our Personal Training Program
For so many people in today's world, a successful fitness program includes hours in the gym, repeated rounds of heart racing exercises, and all-out approach to each and every movement.
At Ultimate Fitness, we're here to prove that it doesn't have to be this way.
Rather than risk injury or burnout, our Personal Training program is designed for sustainable success. We're giving you the chance to take on the art of Slow-Motion Strength Training and challenge your body like never before.
This one-on-one training system is great for all experience levels. Fill out the short form on your screen to learn more!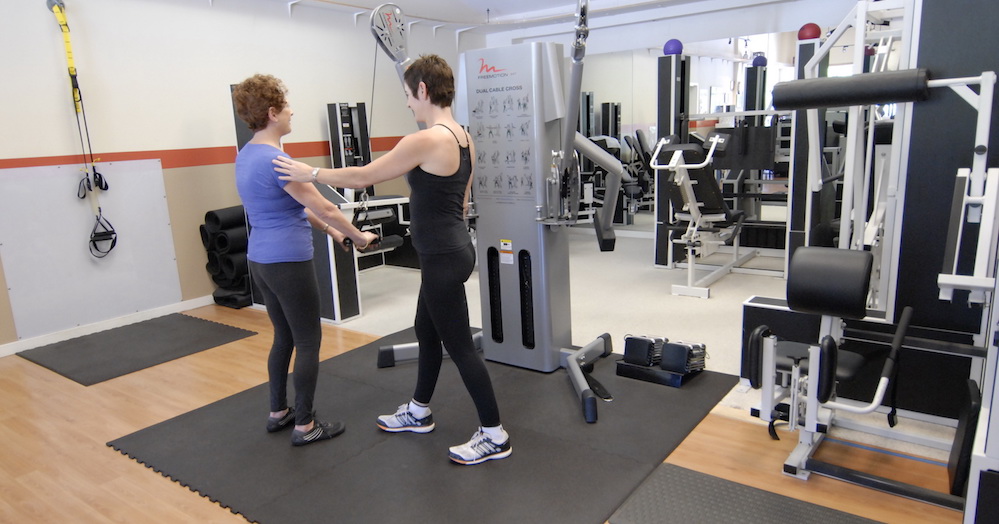 So, What Makes Our Personal Training Program Right For You?
At Ultimate Fitness, we're changing the way you think about fitness training. Gone are the days when success required hours of commitment each day or repeated pain and strain on your body.
With our Slow-Motion Strength Training, you can push your body to be stronger and healthier than ever before.
And guess what? We'll be there every step of the way. Our Personal Training is providing you with customized fitness solutions and hands-on coaching each and every time you train. We're setting men and women from all across Mill Valley up for success and we can't wait for you to get started!
Come see us today and take on:
Lean strength and muscle toning across your entire body
Sustainable fat burning strategies and a boosted metabolism
Improved mobility and joint flexibility
Long-lasting results that keep you healthier than ever before
How Does Slow-Motion Strength Training Work?
Our system is all about slow, steady movements paired with heavy resistance. The Slow-Motion Strength system challenges you to spend about 10 seconds per rep with very little rest in between.
Rather than pushing you to get your heart racing and your blood flowing, we're focused on working each muscle group one at a time - often to the point of muscle failure.
In our Personal Training program, you'll take on a strength development system that is focused on safety and efficiency. We maximum the effects of momentum and gravity, creating more tension in your muscles and activating more muscle fibers than a traditional workout would.
At Ultimate Fitness, we're providing you with:
Tailored training that is designed for your goals and priorities
Hands-on coaching and instruction to keep you on the path to success
Ongoing feedback and accountability to maximize your results
Safe, sustainable training strategies that are perfect for all abilities
Get Started Today With The Best Personal Training In Mill Valley And Beyond!
If you're tired of struggling through the traditional workout routine, come see us here at Ultimate Fitness and take on a total-body training system that can produce real results like you never thought possible.
We're setting men and women all across Mill Valley up for success and we can't wait for you to be next.
Fill out the short form on your screen to learn more today!